Lala Anthony Offers Clarity To Folks Who Call Her A 'Bad Mom' Over 'Power' Sex Scenes (Video)
During her interview on "The Breakfast Club," Lala Anthony offers clarity about her sex scenes on "Power." Get the scoop and see video.
Lala Anthony Talks 'Power' Sex Scenes
Our WCW, Lala Anthony, stopped by "The Breakfast Club" this morning to chat about a variety of topics from her career to her steamy sex scenes on "Power."
I don't know about y'all, but when Keisha and Tommy start bumping nether regions – I'm sitting in front of my TV like…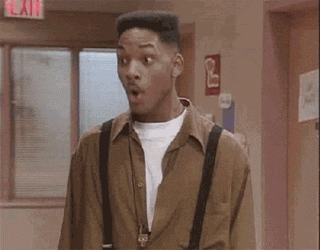 Now, I'm intelligent enough to understand this is a role Lala is playing, but some of her fans are having a little difficulty separating her from her character.
Some have even gone as far as calling her a bad mother for her scenes on the show.
Lala told TBC:
My character on 'Power' is currently in a relationship with Tommy. When you're in a relationship with someone you have sex with them and you take your top off. You don't have sex fully clothed. So, that's what's happening in their relationship.
The problem is people just see it as, 'Oh my God, Lala is on TV doing this and that. I can't believe she's doing this!'
NO! Lakeisha is doing that and if I am a true actor and I'm serious about my craft, which I take very seriously, then that's what I'm gonna do!
Watch a clip below.
Lala also talks Carmelo Anthony and where they stand in their marriage, as well as other projects she has in the works.
Watch the full interview on page 2.