Hillary Clinton Breaks Toe On Book Tour
Hillary Clinton fell down a flight of stairs and broke her toe while promoting her new book in London.
Via NY Daily News:
Clinton, who had to cancel several interviews on Monday, appeared on "The Graham Norton Show" with a protective walking boot on her right foot.

"I was running down the stairs in heels with a cup of coffee in hand, I was talking over my shoulder and my heel caught and I fell backwards," she said.

"I tried to get up and it really hurt. I've broken my toe," Clinton continued, going on to say she received "excellent care" from the U.K.'s publicly funded healthcare system.
Nick Merrill tweeted this photo of Hillary with a protective boot on her foot: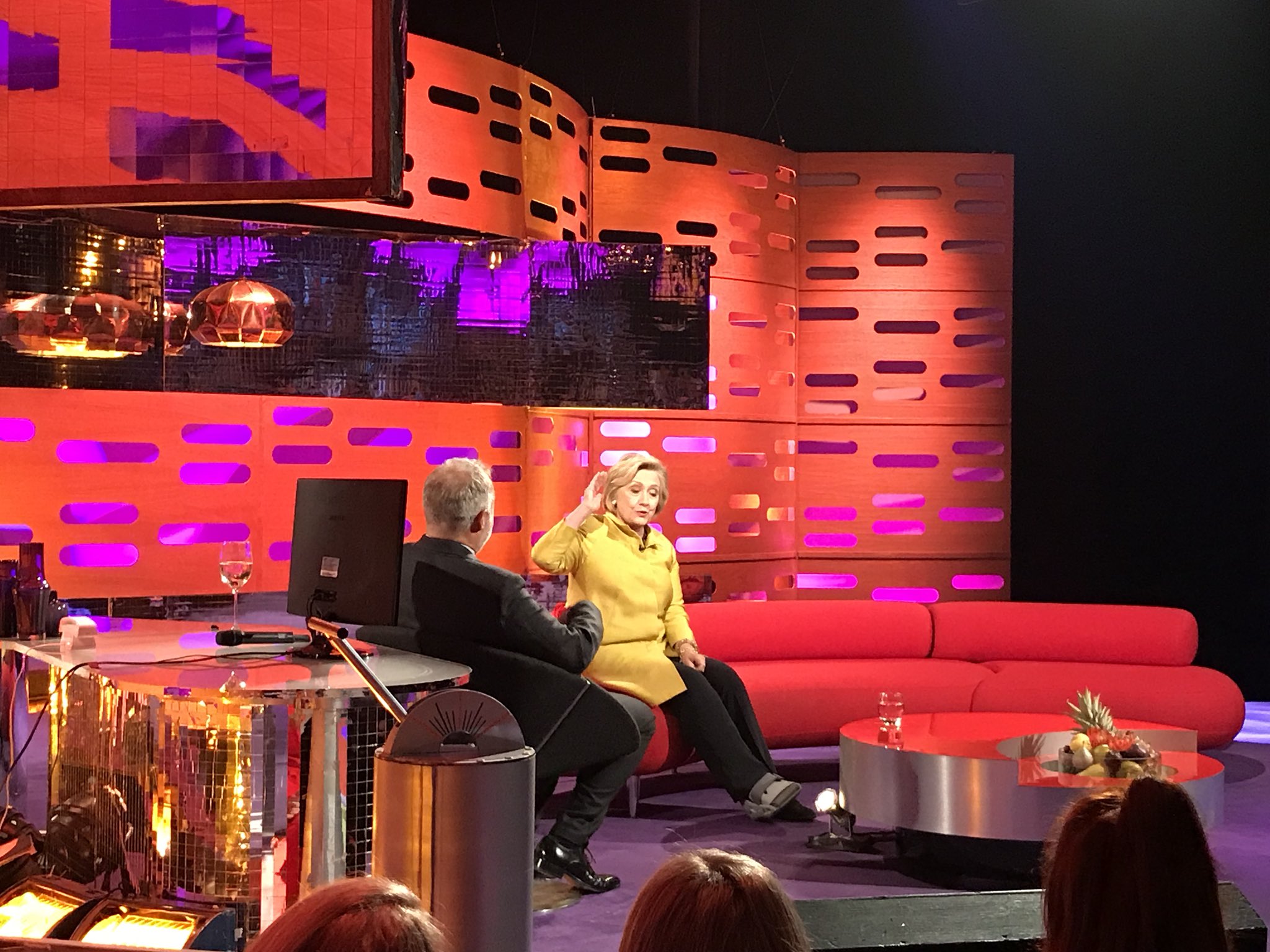 Gotsta be more careful, Hill!