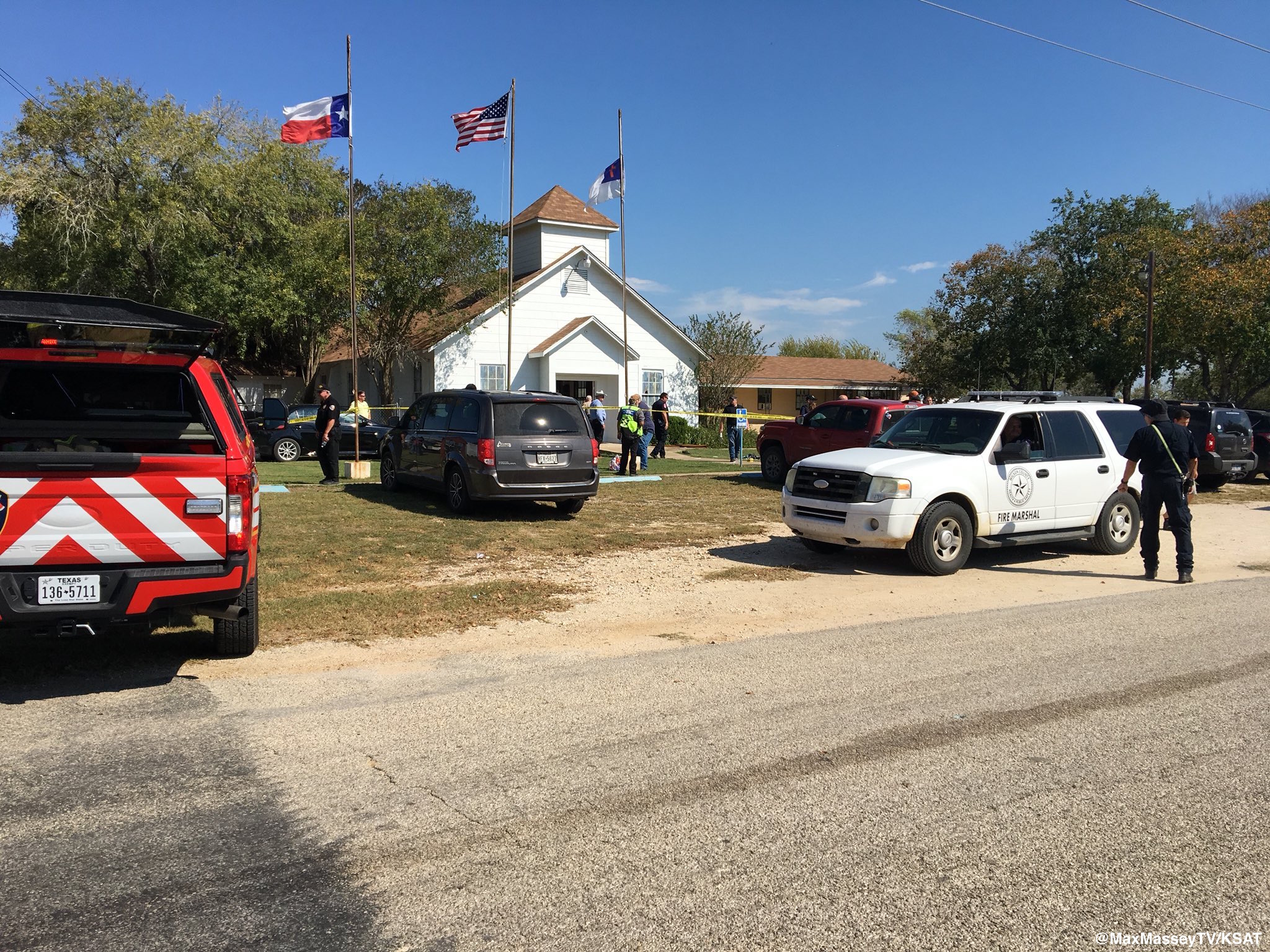 Sutherland Springs Church Shooting
It's with an extremely heavy heart that I report there has been another church shooting.
27 people were killed and 27 others were injured when a gunman opened fire at the First Baptist Church in Sutherland Springs, Texas on Sunday morning.
The alleged shooter is dead.
Via ABC News:
A person who said she works at a gas station across the street from the church told ABC News she heard rapid gunfire at around 11:15 a.m., leading congregants from the church as well as customers at the station to run inside for cover.
"We heard several shots and we all started running inside the store," she said.
"It lasted about 15 seconds. I yelled, 'Get down! Get inside!' and we all went into hiding," said the woman, who said she is 49 but declined to give her name.
She said the gas station locked its doors. "We have not reopened," she said.
She then that within minutes of the gunfire, emergency personnel had arrived at the scene.
"There were officers that were checking the wounded in here were asking them questions," she said.
The FBI and ATF were at the scene by Sunday afternoon, and at least six people from the church were taken to Connally Memorial Center in nearby Floresville for treatment.
WATCH: @ABC News Special Report: At least 20 dead and 30 injured in church shooting outside San Antonio, TX, law enforcement official says. pic.twitter.com/4iTIiCYJIk

— ABC News (@ABC) November 5, 2017
The story is developing….