WINNING: Cardi B's 'Bodak Yellow' Hits No. 3 On Billboard Hot 100 + Cardi Addresses Her Haters (Video)
Cardi B's hit single "Bodak Yellow" is the no. 3 song in the country. See her reaction and watch as Cardi addresses her haters.
Cardi B's 'Bodak Yellow' No. 3 Song In The Country
Cardi B's hit single, "Bodak Yellow," has officially hit the the no. 3 spot on the Billboard Hot 100 chart!
The summer banger received the biggest gain in radio airplay as well as gains in performance!
Luis Fonsi and Daddy Yankee's "Despacito" and DJ Khaled's "Wild Thoughts" are sitting strong in the no. 1 and no. 2 position.
In a post on her IG page, Cardi wrote, "NUMBER 3 on the HOT 100 GOD IS GOOD??❤️????Thank you everybody.Its all cause of you .."
With success comes haters and the former "Love & Hip Hop" star recently took to Instagram to address her naysayers like only she can!
Sis, let your success silence your haters!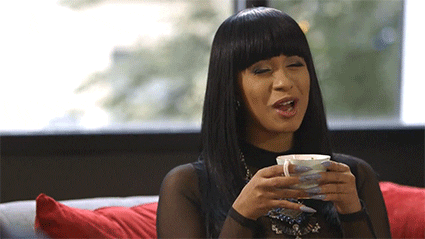 Congrats!
FOLLOW US: Google+ | Facebook | Twitter | Instagram | Pinterest | Tumblr | YouTube | Subscribe
DOWNLOAD ICC APP: App Store | Google Play
Save